Auto Repair Shop in Florence, SC
Family owned and operated since 1999, T & T Southside Brake & Muffler has earned a reputation for delivering friendly, timely and affordable automotive repair and muffler shop services to the residents of Florence, SC and surrounding areas. Our team of highly-skilled, ASE-certified auto mechanics specializes in a wide range of services to keep your vehicle running smoothly.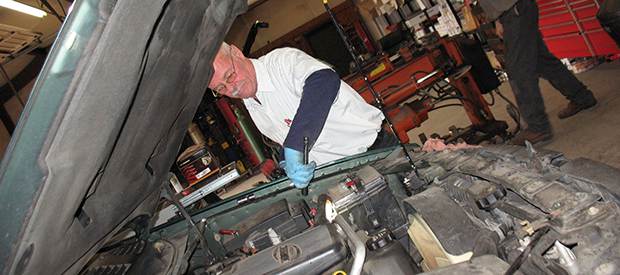 Your Local Muffler & Brake Shop
When you pick an auto repair shop in Florence County, SC to service your vehicle, it's important to pick one that can deliver on its promises of providing reliable solutions, to keep your vehicle in the best working condition possible. At T & T Southside Brake & Muffler, you'll never have to wonder if you're getting quality repairs and service: you'll know you're getting it! Our consummate professionals never cut corners and strive to always treat your vehicle as if it were our own in the level of care and attention we give it. Whether you're just in for routine maintenance or you're taking care of a lingering exhaust issue, as soon as you hand us the keys you can rest assured in our ability to deliver unparalleled solutions.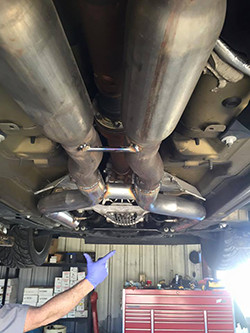 Our experience as a full-service auto mechanic and muffler shop in Florence, Danwood, Florence County, Quinby, and Timmonsville, SC allows us to provide a bevy of services to customers, encompassing virtually all areas of your vehicle's function. We specialize in brakes, mufflers and exhaust systems, however we're more than able to deliver things like routine maintenance, AC services, muffler repair, tune-ups and more. We take the time to get any and all repairs done right the first time around, so we can get you and your family back on the road quickly and safely, as well as help preserve your vehicle's longevity in the process. Contact us today! Take a look at just a few more reasons our customers tend to be customers for life:
We're a locally-owned and –operated auto repair shop.
We've proudly been in business since 1999!
Our prices are honest and competitive.
We have the capacity to custom fabricate exhaust systems for your vehicle.
We offer free estimates on brake shop services to all prospective customers.
---
T&T Southside Brake & Muffler is proud to offer quality auto mechanic service and exhaust work in:
Florence County, SC
Darlington County, SC
Marion County, SC
Quinby, SC
Peedee, SC
Sellers, SC
Darlington, SC
Oats, SC
Lamar, SC
Sardis, SC
Danwood, SC
Effingham, SC
Pamplico, SC