Looking for a muffler shop in Florence County, SC that does it all, from your exhaust system to your engine and everything in between? Look no further than T & T Southside Brake & Muffler! Our range of capabilities is expansive and encompassing, giving you total peace of mind when you bring your vehicle to us for critical repairs and maintenance items.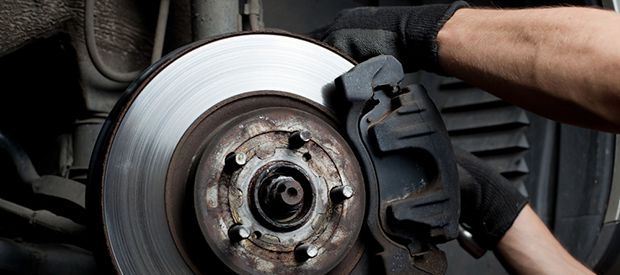 While we may specialize in muffler repair in Florence County, SC, don't think that's all we do! We offer a wide range of auto repairs that reach a number of critical systems throughout your vehicle. Take a look at some of our core services: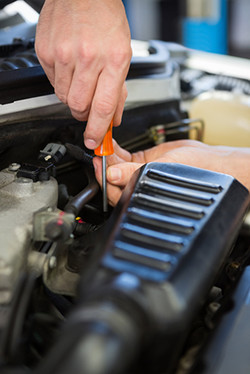 Muffler repairs: Does your sedan sound like a monster truck? If it does, chances are your muffler needs repair. Our expertise of muffler repair in Florence County, SC runs so deep, it's a part of our name! We'll remedy any issues that may be causing your grief.
Brake repair: If your brakes don't have the stopping power that the once did or you notice a strained noise every time you compress them, brake repair is probably in your future. Let us take care of your pads and shoes so that they serve you well on the road.
Suspension repair: Suspension issues can cause major, long-term problems with any auto. Let us get to the bottom of problems with your chassis so you can always have peace of mind that problems aren't lurking out of sight.
Exhaust repair: Does your oxygen sensor keep going off? Have you noticed a reduction in engine power? You could be having issues with your exhaust system—issues that require an experience professional to fix. We're on hand to make your pesky exhaust problems a thing of the past.
Tune-ups: Regular tune-ups to your vehicle are a critical part of keeping it in top functional condition. To make sure you're getting the most out of all your vehicle's complex systems, stop by T & T Southside Brake & Muffler for routine tune-up services.
A/C service and repair: Your vehicle's A/C system can be one of the trickiest components to service. Luckily, our experts are adept at routing issues and resolving them quickly, to keep your A/C flowing smoothly at all times.
Along with the above items, we're also pleased to provide our customers with services that encompass catalytic converters, shocks and struts, alternators, fuel pumps, radiators and carburetors, among other things. We're also your go-to source for a number of critical routine services as well, including:
Routine car maintenance or repair
Computer diagnostics
Battery service
Belts and hoses
If your vehicle needs repairs or routine maintenance, look no further than T & T Southside Brake & Muffler!
Custom Exhaust Systems
We're pleased to have the capability to tailor-make an exhaust system for your vehicle based on its unique design and specifications. As muffler and exhaust experts, we're equipped to design a superior system and take pride in putting our expertise to work for you. Contact us today to learn more about our capabilities.
Contact Us
If you require auto services or need to bring your vehicle in for regularly scheduled maintenance, contact T & T Southside Brake & Muffler today. We can be reached at 843-665-8490 to schedule an appointment.